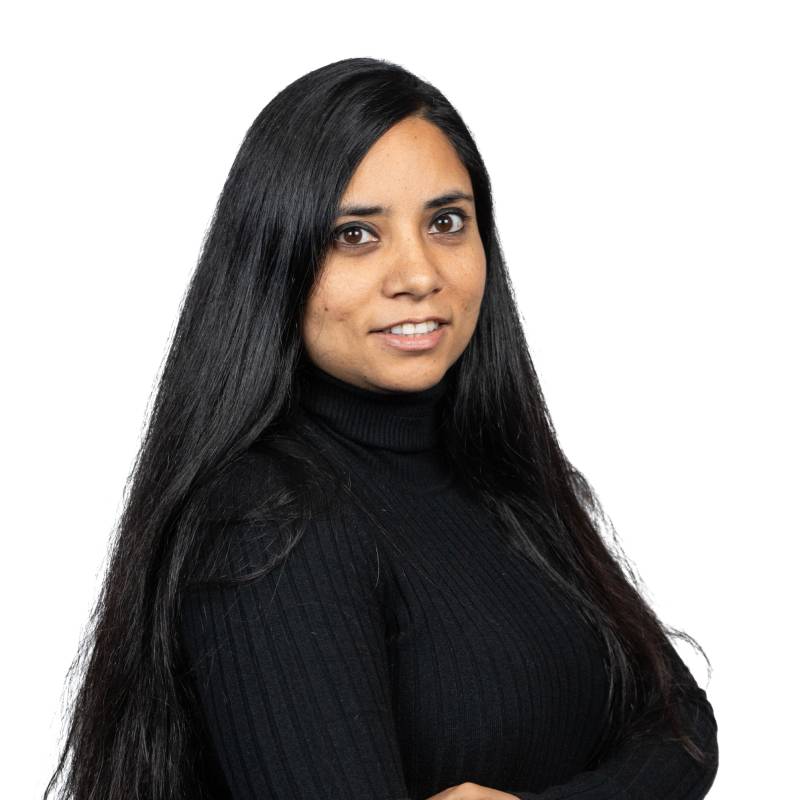 Assistant Professor (Research)
Curriculum
CURRENT POSITION
Assistant Professor, LUISS Guido Carli, Department of Economics & Finance (2020-present)
EDUCATION
Ph.D. in Economics, Stanford University, June 2017
M.A. in Economics, Stanford University, June 2014
M.Sc. in Econometrics & Mathematical Economics, London School of Economics, 2009-2011 B.Sc. in Mathematics, St. Stephen's College, University of Delhi, 2006-2009
WORK EXPERIENCE
Visiting Assistant Professor, EPU, Indian Statistical Institute Delhi Centre, (2017-2019)
RELEVANT PAST POSITIONS:
2017-2018: Strategy consultant, Ambit Capital, Mumbai
2012-2017: Research Assistant for Nick Bloom, Department of Economics, Stanford University
2013-2017: Data Scientist, Intuit Inc., Mountain View, California, USA
2013-2018: Special Sworn Status Researcher, US Census Bureau, Maryland, USA
2013: National Bureau of Economic Research Entrepreneurship Bootcamp (Boston, USA)
2010: Research assistant for Prof. Jeff Hammer, Princeton University, USA
2007: Intern, Department of Economic Affairs, Ministry of Finance, Government of India
GRANTS, SCHOLARSHIPS & AWARDS:
2018: Indian Council of Social Science Research (ICSSR) and the Japan Society for Promotion of Science (JSPS) Joint Project (Rs. 14,00,000 and JPY 2,400,000)
2015: Kapnick Foundation scholarship at Stanford Institute for Economic Policy Research Dissertation Fellowship (stipend & tuition coverage at Stanford, final year of Ph.D.)
2015: Kauffman Dissertation Fellowship Award, Kauffman Foundation ($15,000) Research Project Grant, International Growth Center, London, UK (£9,869)
2014: Ph.D. grant, Stanford Institute for Innovation in Developing Countries, ($3,900)
2011: Department of Economics Fellowship (stipend and tuition 1st year), Stanford University
CONFERENCE AND INVITED SEMINAR PRESENTATIONS:
2019: Indira Gandhi Institute for Development Research Centre for Advanced Financial Research and Learning Annual Conference on Economic Growth and Development, ISI Delhi 
2018: Indian Institute of Management, Bangalore Finance Research Group, Indira Gandhi Institute for Development Research Economics Department, Australian National University, Canberra Einaudi Institute for Economics and Finance Bank of Italy
2017: Wharton Finance Department, University of Pennsylvania Indian School of Business, Hyderabad Indian Institute of Management, Udaipur Annual Conference, Ashoka University Delhi Macroeconomics Workshop, ISI Delhi Annual Conference on Economic Growth and Development, ISI Delhi
2016: Stanford University, Department of Economics
2015: Kauffman Entrepreneurship Mentoring Workshop
2014: Trans-Atlantic Doctoral Conference, London Business School RDC Annual Research Conference, US Census Bureau
 RELEVANT TEACHING EXPERIENCE
2019: Introduction to Statistical Learning, Masters elective, ISI Delhi
2018: Empirical Corporate Finance, Masters elective, ISI Delhi
2018: Global Economics, Core MBA - Indian School of Business
2018: Introduction to Data Science - Chennai Mathematical Institute Summer School
2012-13: TA Entrepreneurship, VC & Operation of Privately-held Businesses, Stanford University.
PAPERS
Publications in Refereed Journals
"What drives differences in management practices?", with Nick Bloom, Erik Brynjolfsson, Lucia Foster, Ron Jarmin, Itay Saporta-Eksten & John Van Reenen. American Economic Review, May 2019.
"The economic effects of compulsory licensing in India" Review of Economic Research on Copyright Issues, 2020.
Working Papers
"Impact of Credit Shocks: Micro vs. Small firms", ISI Discussion Paper DP 17-06, October 2017
"Who speaks for the poor in Karnataka?", with Jeffrey S. Hammer, Princeton University. "Tax, Lies and Red Tape: Tax evasion by family firms in India", Stanford Mimeo June 2017.
Work in Progress
"Management Practices in India", with Nick Bloom & Pete Klenow (Pilot stage)
"Does management matter in COVID times? Evidence from Italy" with Andrea Lamorgese,
Andrea Linarello & Fabiano Schivardi
"A general equilibrium model of Copyright", with Tanay Raj Bhatt