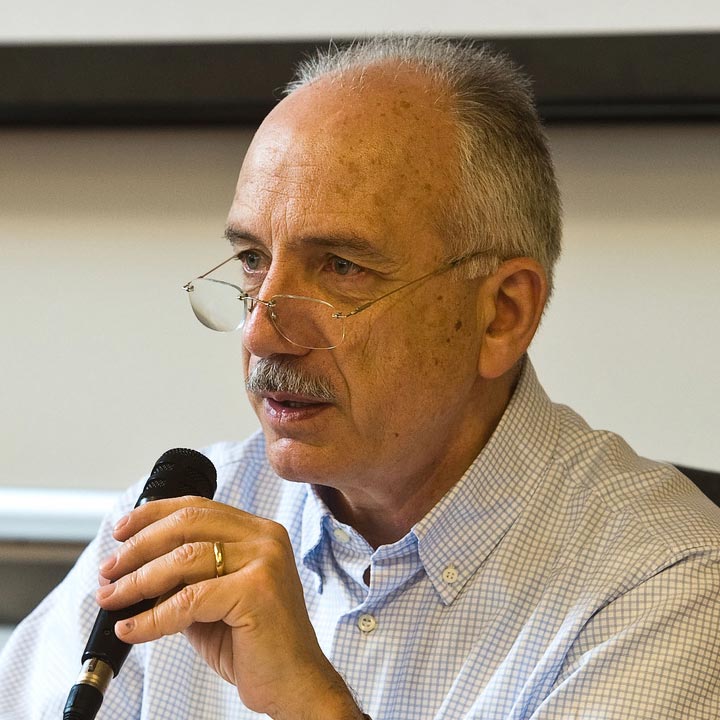 Professor emeritus
Aree di ricerca:
United Nations
,
Third and non-profit sector
,
Migration and Refugees
,
International Law
,
International affairs
,
Global Governance
,
Elections and Political Parties
,
Developing Countries
,
Democracy and democratization
,
Comparative politics
,
Civil Society
Curriculum
Leonardo Morlino is professor of Political Science at LUISS, Rome, since 2010. He is the Past President of International Political Science Association (IPSA) and served as President from (2009 through 2012.
In 2004 and in 2011 he was awarded the Jean Monnet Chair in European Studies. He was Bechtel Visiting Professor at Stanford University, Stanford, Ca, (USA) (2002-3); Jemolo Fellow, Nuffield College, Oxford University (UK) in 1998, 2007, and 2009; visiting Professor at Institute Juan March in  Madrid (Spain) in 1995-96; visiting Professor at Institute d'Etudes Politiques in Paris (France) in 1992-93, 1993-94, and 2008; and Monte dei Paschi Fellow at St. Anthony's College,  Oxford in 2010. He was co-editor of Rivista Italiana di Scienza Politica from 1977 through 1991.
He is the author, co-author or editor of 40 volumes and more than 200 chapters in books or articles in journals, published in English, French, Spanish, Portuguese, German, Hungarian, Japanese, Mongolian.
His books include: Comparison. An Introduction, Leverkuse and London, Budrich (2017); The Quality of Democracies in Latin America. A Report for IDEA, Stockholm, International IDEA (2016); Changes for Democracy. Actors, Structures and Processes, Oxford, Oxford University Press (2011, Italian translation, 2014). Introduzione alla ricerca comparata, Bologna, Il Mulino (2005) (Spanish and French translations 2008); Democrazie e democratizzazioni, Bologna,  Il Mulino, 2003 (Span. transl. 2005 and 2009); Democracy Between Consolidation and Crisis. Parties, Groups, and Citizens in Southern Europe, Oxford, Oxford University Press 1998 (Italian translation 2008); Como cambian los regimenes politicos, Madrid, CEC, 1985; Dalla democrazia all'autoritarismo. Il caso spagnolo in prospettiva comparata, Bologna, Il Mulino, 1981. Among his most recent co-authored or edited books there are: The Impact of the Economic Crisis on South European Democracies, London, Palgrave (2017); Political Science, Thousand Oaks and London, Sage Publications (2017); Democratization and the European Union. Comparing Central and Eastern European post-communist countries, London, Routledge (2010); Rule of Law and Democracy, Boston, Brill (2010); International Actors, Democratization and the Rule of Law: Anchoring Democracy?, London, Routledge, 2008 (paperback 2009); Party Change in Southern Europe, London, Routledge, 2007; Partiti e caso italiano, Bologna, Il Mulino, 2006; Europeizzazione e rappresentanza territoriale. Il caso italiano, Bologna, Il Mulino, 2006;  Assessing the Quality of Democracy. Theory and Empirical Analysis, Baltimore, Johns Hopkins University Press, 2005; and Fondamenti di Scienza politica, Bologna, Il Mulino, 2004.
Morlino is also one of the editors of the International Encyclopedia of Political Science, 8 volls, Sage Publications, 2011.
He is now directing a comparative research on the transformations of freedom and equality within the six larger European democracies after the Great Recession.