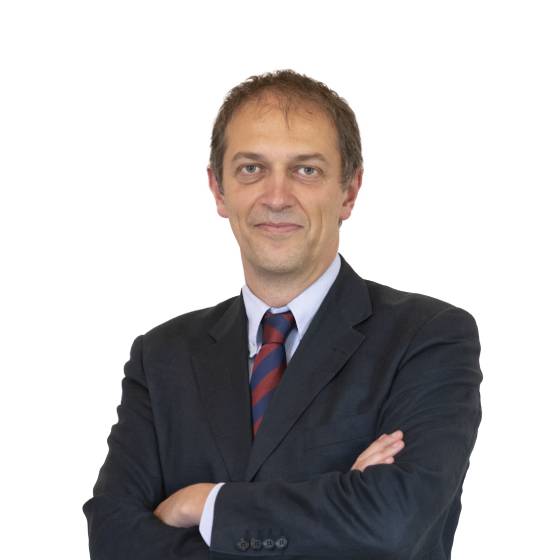 DEPUTY RECTOR FOR INTERNATIONALIZATION
Aree di ricerca:
United Nations
,
Third and non-profit sector
,
Migration and Refugees
,
International Law
,
International affairs
,
Global Governance
,
Democracy and democratization
,
Conflicts, International Assistance and Humanitarian Crises
,
Civil Society
Curriculum
Raffaele Marchetti (Laurea, Rome-La Sapienza; PhD, London-LSE) is Deputy Rector for Internationalization and Professor in International Relations at the Department of Political Science and the School of Government of LUISS. His research interest concerns global politics and governance, hybrid and city diplomacy, transnational civil society, (cyber-)security and political risk, and democracy.
He acts as external expert for the European Commission and other public/private institutions on issues of global governance, public policies, civil society, and security. He is member of the editorial board of The International Spectator, the Academic Advisory Board of the NATO Defense College-NDC, LabGov – the LABoratory for the GOVernance of the City as a Commons, Finnish Institute of International Affairs (FIIA), International Institute for Social and Economic Studies (IISES), Peoples' Friendship University of Russia (RUDN), and the European Joint Doctorate GEM-STONES. He is the editor of the Routledge series Innovations in International Affairs.
In 2015 he produced one of the first MOOCs on IR: From International Relations to Global Politics for Iversity. In the past, he was director of the FP6 Strep project SHUR. Human Rights in Conflicts: The Role of Civil Society and held a Jean Monnet European Module on EU's Engagement with Civil Society, both funded by the European Commission. He was visiting/adjunct professor at American University of Rome-AUR, China Foreign Affairs University-CFAU-Beijing, Freie Universität Berlin, London School of Economics-LSE, MGIMO-Moscow, Sciences Po-Paris, Strathmore University-Nairobi, Université de Geneve, University of Naples L'Orientale, and Waseda-Tokyo. He was fellow at the European University Institute-EUI, Italian National Research Council-CNR, University of Exeter, the FP6 research project DEMOS. Democracy in Europe and the Mobilization of Society at the University of Urbino, the Network of Excellent GARNET. Global Governance, Regionalisation & Regulation: The Role of the EU,  the SUSI on US National Security Policy-Making at the University of Delaware, and the Wissenschaftszentrum Berlin für Sozialforschung- WZB. He was research contractor for the DoC Research Institute, European Union Institute for Security Studies-EUISS, Istituto San Pio V, Istituto Affari Internazionali-IAI, and Finmeccanica. He was rapporteur for the European Commission on Civil Society in Global Governance, and received the Lawrence S. Finkelstein Award by the International Studies Association-ISA, Section on International Organization.
Among his publications:
City Diplomacy. From City-States to Global Cities, forthcoming, University of Michigan Press.
Hybrid Diplomacy with NGOs: The Italian Formula, forthcoming
L'internazionalizzazione delle città, forthcoming
Framing Power Europe? EU External Action on Democracy and Human Rights in a Competitive World, forthcoming.
Africa-Europe Relationships: A Multi-Stakeholder Perspective, Routledge, 2020.
Government-NGOs Relationship in Africa, Asia, Europe and MENA, Routledge, 2018.
La diplomazia ibrida italiana. Come il governo e la società civile cambiano il mondo insieme, Mondadori, 2017
Debating Migration to Europe: Identity vs Welfare, Routledge, 2017.
Cybersecurity. Hacker, spie, terroristi e le nuove minacce del web, Luiss UP, 2017, with R.Mulas.
Partnership in International Policy Making: Civil Society and Public Institutions in Global and European Affairs, Palgrave, 2017, ed.
Still a Western World? Continuity and Change in World Order, Routledge, 2017, co-ed. with S.Fabbrini
Global Strategic Engagement: States and Non-State Actors in Global Governance, Lexington Books-Rowman & Littlefield, 2016
La politica della globalizzazione, Mondadori, 2014
Contemporary Political Agency: Theory and Practice, Routledge, 2013, co-ed. with B.Maiguashca
Civil Society, Ethnic Conflicts, and the Politicization of Human Rights, United Nations University Press, 2011, co-ed. with N.Tocci
Global Democracy: Normative and Empirical Perspectives, Cambridge University Press, 2011, co-ed. with D.Archibugi and M.Koenig-Archibugi
Conflict Society and Peacebuilding, Routledge, 2011, co-ed. with N.Tocci
Manuale di politica internazionale, UBE, 2010, co-au. with F.Mazzei and F.Petito
European Union and Global Democracy, CPI, 2009, co-ed. with D.Vidovic
Democrazia globale: Principi, istituzioni e lotte per la nuova inclusione politica Vita e Pensiero, 2010
His works have been published in Arabic, Chinese, English, Italian, Russian, and Spanish.