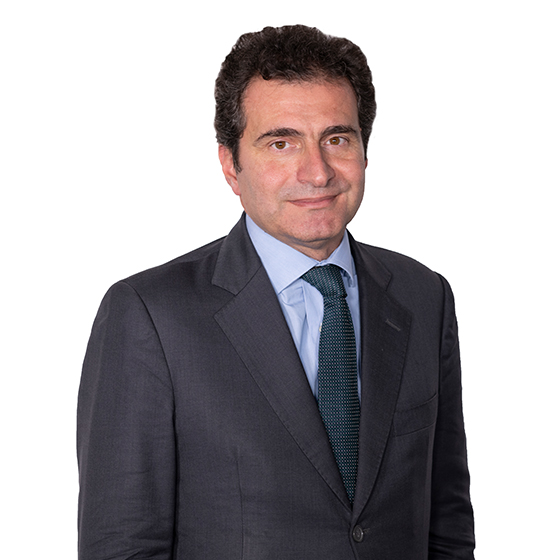 Full Professor
Areas of research: Comparative law, Constitutions, Election Regulation, European Union Institutions
Department of LawDepartment of Political Science
Curriculum
Education
1 December 1995: PhD in Public Law at the University of Florence (PhD thesis on The Legislative Function of Parliament in Relationship with Normative Powers of the Executive and of the Regions)
15 July 1991: Degree in Political Science at the Luiss University of Rome, with first class honours and publication of thesis in Parliamentary Law (Final dissertation about The Role of Parliament in Delegated Legislation)
Academic Positions
1 January 2017 to present: Director of the Center for Parliamentary Studies (CESP-Centro di studi sul Parlamento) at Luiss Guido Carli University of Rome
2017 to present: Director of the Advanced Course (Corso di perfezionamento) in Legislative Drafting – Luiss School of Law, Rome, Italy
2015 to present: Coordinator of the Erasmus+ Joint Master Degree in Parliamentary Procedures and Legislative Drafting (EUPADRA) – Luiss School of Government, Rome, Italy, in partnership with Instituto de Derecho Parlamentario, Complutense University, Madrid, Spain and Institute of Advanced Legal Studies-University of London-UK
2012-2018: Director of the Summer Program in Parliamentary Democracy in Europe – Luiss School of Government, Rome, Italy
2011 to present: Coordinator (then Director) of Bachelor's Degree Courses - Department of Political Science, Luiss Guido Carli University of Rome, Italy
2009-2011: Deputy Dean of Faculty of Political Science, Luiss Guido Carli University of Rome, Italy
2008-2012: Coordinator of Master's Degree in "Governmental and Communication Sciences"- Faculty of Political Science, Luiss Guido Carli University of Rome, Italy
2007-2009: Member of Evaluation Team-Luiss Guido Carli University of Rome, Italy
2006 to present: Director of Master's Program (Master universitario di secondo livello) in "Parliament and Public Policies" - Luiss School of Government, Rome, Italy
1 November 2006 to present: Full Professor of Public Law at the Faculty/Department of Political Science - Luiss Guido Carli University of Rome
1 July 2005-31 October 2006: Associate Professor of Public Law at the Faculty of Political Science of the Luiss Guido Carli University of Rome
Other professional experiences
July 2018 to October 2019: Advisor for Institutional Affairs to Minister of Economy and Finance, Giovanni Tria – Ministry of Economy and Finance, Rome
November 2013 to August 2015: Research Assistant to Judge Marta Cartabia – Italian Constitutional Court, Rome
June 2013 to October 2013: Member of the Drafting Committee of the governmental advisory Commission for Constitutional Reform – Department for Constitutional Reform – Italian Prime Minister's Office, Rome
20 November 2006 to 19 November 2008: Member of Simplification Unit – Italian Prime Minister's Office, Rome
September 2006 to March 2008: Consultant to the Chairman of the Parliamentary Standing Committee on European Union Policies, Andrea Manzella, at the Italian Senate of the Republic, Rome
7 April 1997 to 30 June 2005: Parliamentary Counsellor at the Italian Chamber of Deputies (Member of Staff of the Budget Committee. Research Department for Constitutional Affairs. Head of Staff of the Agriculture Committee) – Camera dei deputati, Rome

Academic Grants And Awards
2018-2021: Holder of Jean Monnet chair, financed by the EACEA (Jean Monnet program 2018) on "Understanding European Representative Democracy".
2015-2019: Erasmus+ Joint Master in Parliamentary Procedures and Legislative Drafting-EUPADRA, financed by EACEA (Erasmus Mundus Joint Master's Degrees call for proposals 2015-EAC/A04/2014), with IALS-London and Complutense-Madrid as full partners
2013-2015: Holder of a Jean Monnet module, financed by the EACEA (Jean Monnet programme 2012), as director of three editions of a Summer School on Parliamentary Democracy in Europe
2006-2008: Project leader for Luiss Guido Carli University in the National Interest Research Program (PRIN 2006), co-financed by the Italian Minister for Universities and Scientific Research, on 'Parliamentary Assemblies as "Routes of Communication" of Constitutionalism: Places and Institutions of Inter-Parliamentary Debate'
21 November-10 December 2005: International Visitor Leadership Program organized by the US State Department - Washington D.C., Boston (Massachusetts), Springfield (Illinois), San Francisco (California) and New York (New York)
1 January 1996-31 December 1997: Grant from the National Research Council–Rome for research into "Annual European Community Law" ("Legge comunitaria annuale")
From 1996 to the present: active participation – giving lectures, lessons, seminars, parliamentary hearings, interventions and speeches – on more than 300 occasions, by invitation coming from national and international Universities, Institutions and Associations.
Visiting Positions
since July 2019: Visiting professor at Nicolaus Copernicus University, Faculty of Law and Administration, Torun (Poland)
January 2019: Visiting professor at Sciences-Po, Bordeaux (France)
August-September 2018: Distinguished Senior Scholar in Residence at the Clough Center for the Study of Constitutional Democracy at Boston College Law School (US)
2017-2018: Associated Research Fellow, IALS-Institute of Advanced Legal Studies, University of London (UK)
August-September 2017: Guest professor and Guest researcher at the University of Uppsala, Philosophy Department and Law Faculty (Sweden)
January-February 2017: Visiting professor at Sciences-Po, Paris (France)
August-September 2016: Visiting researcher at the Centre for Comparative and European Constitutional Studies – Faculty of Law at the University of Copenhagen (Denmark)
November-December 2015: Visiting professor at the Department of Politics at the University of Sheffield (UK)
2013-2016: External examiner of the LLM in Legislative Studies at IALS-Institute of Advanced Legal Studies, University of London (UK)
July 2013-September 2013: Visiting professor (EUOSSIC Programme-staff mobility) at the Australian National University, Centre for European Studies, Canberra (Australia)
January 2013-June 2013: "Sir William Dale Visiting Fellow" at IALS-Institute of Advanced Legal Studies, University of London (UK)
January 2012-May 2012: Professeur Visiteur at the Institut d'Etudes Europeèn – ULB-Universitè Libre de Bruxelles (Belgium)
14 September 2011-30 October 2011: Visiting Scholar at the George Washington University Law School – Washington D.C. (USA)
Editorial Boards
Member of Steering Committees or Advisory Committees of scientific journals: Quaderni costituzionali (Il mulino), Osservatorio sulle fonti (www.osservatoriosullefonti.it), Studi parlamentari e di politica costituzionale (Edistudio), Rassegna di diritto pubblico europeo (ESI), Rassegna Parlamentare (Giuffrè, then Jovene), Amministrazioneincammino (www.amministrazioneincammino.it), Theory and Practice of Legislation (Taylor & Francis), Parliamentary Affairs (Oxford University Press).
Co-director of book series with Giappichelli, Torino ("Per una koinè costituzionale"), Editoriale Scientifica, Napoli ("Sovranità, Federalismo, Diritti") and Hart Publishing, Oxford ("Parliamentary Democracy in Europe").