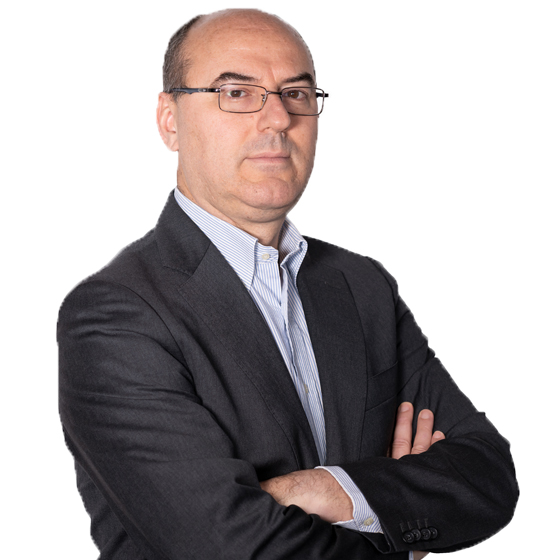 Luiss School of Government Director
Bio
Nato a Roma il 31/12/'67. Laurea in Scienze Politiche presso la Luiss Guido Carli nel 1991.
Areas of research: Contemporary history, Democracy and democratization, Elections and Political Parties
Department of Political Science
Curriculum
I have a degree in Political Sciences at Luiss University, Rome, cum laude, and won a prize as the best student to graduate at Luiss in Political Sciences in the year 1991. I have a PhD in history from the Third University of Rome.
I'm associate professor in Storia contemporanea at Luiss-Guido Carli University, Rome. I've taught in the Universities of Bologna (campus of Forlì), l'Aquila, Roma Sapienza. I've been British Council Italian visiting fellow at St Antony's College, Oxford, for one academic year, and visiting professor to the Institute d'Etudes Politiques, Paris, and the Ecole Normale Superieure, Cachan, for shorter periods of time. I can teach courses related to the political history of Europe in the Nineteenth and Twentieth Centuries in both Italian and English at Bachelor, Master and PhD level.
I've published extensively, mostly but not only in Italian, on the political history of the late Nineteenth and Twentieth Centuries. I'm especially interested in the relationship between ideologies, institutions and political struggle, with a particular focus on liberalism. I've chiefly worked on Italian and, to a lesser extent, British history, but I'm increasingly moving on to considering the wider European picture.
I have a significant experience in academic and cultural management. At Luiss, I'm the deputy director of the School of Government and director of the Master in European Studies – a successful programme attended by a majority of non-Italian students and taught entirely in English, which I have created from scratch in 2008. At IMT Lucca I am the coordinator of the PhD in Institutions, Politics and Policies. With the Fondazione Einaudi Rome – of which I'm the scientific director – and the Transition Studies Centre at Luiss, over the years I have obtained from various public and private institutions, and then managed, a significant number of research grants, totalling several hundred thousand euros.
Since I was a University student, I've also worked as a journalist. From 2005 until 2011 I have taken part in the Italian public debate as a leading writer for «il Mattino», Naples, Southern Italy's foremost newspaper.
Main publications (last 10 years)
Orsina, Giovanni (2019). L'autodestruction du politique, 1968-2018. COMMENTAIRE, p. 253-260. ISSN 0180-8214.
Orsina, Giovanni (2019). Trent'anni dopo. FEDERALISMI.IT, p. 2-5. ISSN 1826-3534.
Orsina, G. (2019). Genealogy of a Populist Uprising: Italy, 1979-2019. THE INTERNATIONAL SPECTATOR, p. 50-66. ISSN 0393-2729. https://doi.org/10.1080/03932729.2019.1603896.
Orsina, G. (2019). Party democracy and its enemies: Italy, 1945–1992. JOURNAL OF MODERN EUROPEAN HISTORY, p. 220-233. ISSN 1611-8944. https://doi.org/10.1177/1611894419835752.
Orsina, Giovanni (2018). La democrazia del narcisismo: breve storia dell'antipolitica. Marsilio, p. 1-183. ISBN: 978-88-317-4953-4.
Orsina, Giovanni edited by (2018). Political Enemies in Republican Italy. Routledge, p. 1-111. ISBN: 978-1-138-57058-0.
Orsina, Giovanni (2017). Perfectionism without politics: Politicisation, depoliticisation, and political history. RICERCHE DI STORIA POLITICA, p. 75-86. ISSN 1120-9526. https://doi.org/10.1412/87621.
Orsina, Giovanni; Guido, Panvini edited by (2017). La delegittimazione politica età contemporanea. Viella Libreria Editrice, p. 1-299. ISBN: 9788867287659.
Orsina, Giovanni (2017). Antifascism, anticommunism, antipolitics: delegitimation in Berlusconi's Italy. JOURNAL OF MODERN ITALIAN STUDIES, p. 7-26. ISSN 1354-571X. https://doi.org/10.1080/1354571X.2017.1267978.
Orsina, Giovanni (2016). El berlusconismo. AYER, p. 43-66. ISSN 1134-2277.
Orsina, Giovanni (2016). Le spine del potere. Tangentopoli secondo Elias Canetti. VENTUNESIMO SECOLO, p. 113-136. ISSN 1594-3755.
Orsina, Giovanni (2015). Il liberalismo fra tecnica e politica. Appunti sul caso italiano. VENTUNESIMO SECOLO, p. 38-64. ISSN 1594-3755. https://doi.org/10.3280/XXI2015-036003.
Bonfreschi, Lucia; Orsina, Giovanni; Varsori, Antonio edited by (2015). European parties and the European integration process, 1945-1992. Peter Lang AG, p. 1-416. ISBN: 9783035265583. https://doi.org/10.3726/978-3-0352-6558-3.
Orsina, Giovanni (2014). Die Krise des liberalen Italiens. Die Rolle der Institutionen. ANNALI DELL'ISTITUTO STORICO ITALO-GERMANICO IN TRENTO, p. 51-79. ISSN 0392-0011.
Orsina, Giovanni edited by (2014). Storia delle destre nell'Italia repubblicana. Rubbettino Editore srl, p. 5-285. ISBN: 9788849841107.
Orsina, Giovanni (2013). L'antipolitica dei moderati. Dal qualunquismo al berlusconismo. VENTUNESIMO SECOLO, p. 91-111. ISSN 1594-3755.
Orsina, Giovanni (2013). Il berlusconismo nella storia d'Italia. Marsilio Editore spa, p. 1-239. ISBN: 9788831712989.
Orsina, Giovanni edited by (2012). Culture politiche e leadership nell'Europa degli anni Ottanta. Rubbettino, p. 1-558. ISBN: 9788849834796.
Orsina, Giovanni (2011). Cuando el Antifascismo derrotò el antifascismo. Interpretaciones de la Resistencia en la alta cultura antifascista italiana, 1955-1965. ALCORES, p. 109-127. ISSN 1886-8770.
Orsina, Giovanni (2011). Partito liberale italiano. La gestione Malagodi, in Giampietro Berti et al. (fra i quali G. Orsina) edited by Dizionario del liberalismo italiano. Rubbettino, v. I, p. 758-760. ISBN: 9788849831054.
Orsina, Giovanni edited by (2011). Partiti e sistemi di partito in Italia e in Europa nel secondo dopoguerra. Rubbettino, ISBN: 9788849825282.
Orsina, Giovanni (2010). The Republic after Berlusconi: Some reflections on historiography, politics and the political use of history in post-1994 Italy. MODERN ITALY, p. 77-92. ISSN 1353-2944.
Orsina, Giovanni (2010). L'alternativa liberale: Malagodi e l'opposizione al centro sinistra. Marsilio, p. 1-222. ISBN: 9788831706780.